Si pour vous partir à la montagne se résume à faire les cons sur les téléskis l'hiver et à cueillir des myrtilles l'été, vous allez prendre une bonne claque dans la gueule. Le mercredi 1er octobre, au cinéma Etoile Lilas à Paris, aura lieu la projection du film Déjame Vivir, qui conte les plus folles embardées de  Kilian Jornet. L'athlète aux performances extra-terrestres sera présent lors des deux séances (19h30 et 21h15) pour vous présenter ce portrait intime réalisé par Sébastien Montaz-Rosset.
Le cul bien enfoncé dans votre fauteuil, vous resterez scotchés devant les exploits de la légende du Skyrunning. Déjame Vivir relate les plus grands records battus par le cabri sur des sommets comme le Mont Blanc, le Matterhorn et le Mont Elbrouz, situé dans le nord du Caucase comme tout le monde le sait.
La projection à Paris sera la seule étape française de la tournée mondiale du loustic dans le cadre du projet Summits Of My Life.Ce projet fou, Kiki l'a construit depuis quelques temps déjà. Projet de 4 ans qui consiste à battre le record du monde de montées et descentes des montagnes les plus hautes de la planète. 2015 sera l'apogée avec en point d'orgue la tentative de record du Mont Everst, montagne la plus haute du monde (mieux vaut préciser, on peut toujours tomber sur des incultes).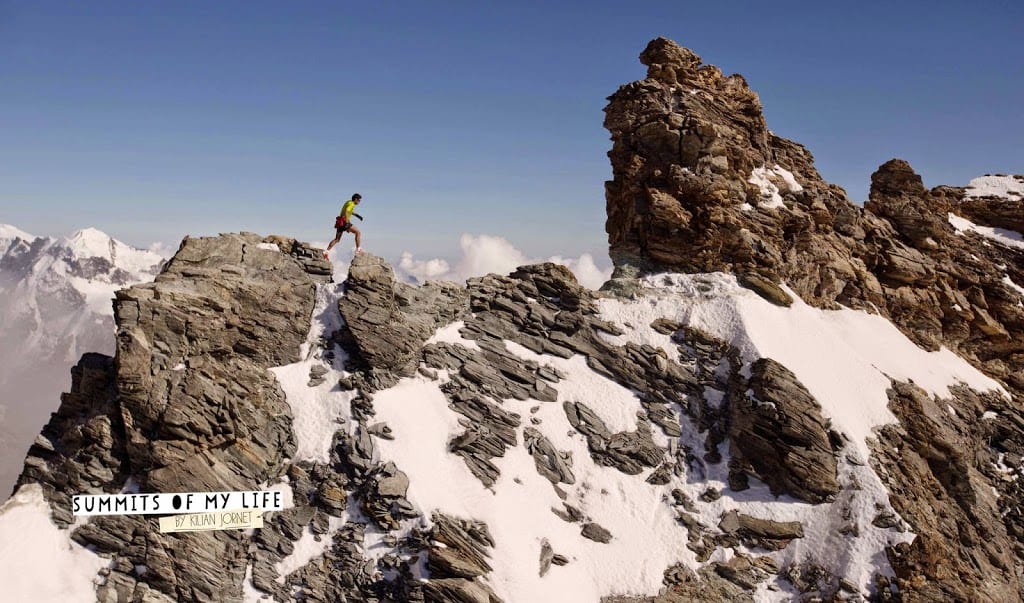 En attendant d'entrer dans la postérité sur le toit du monde, Kilian Jornet vous donne rendez-vous mercredi 1er octobre pour vous régaler d'images ahurissantes.
Billets en vente sur le site du Cinéma Etoile Lilas. 
Retrouvez toutes les infos sur le
site
Summits Of My Life
ou sur
Facebook
et
Twitter
 pour les gens de l'an 2000
.