Vous le savez déjà, Jolie Foulée a monté une équipe 100% meufs, 100% chevelure de déesse dans le vent pour la course We Own The Night qui se tiendra le 8 juin prochain à Paris.
5 nanas sur-motivées et venues des 4 coins de la France : Lille, Paris, Bordeaux (bon ok, il manque quelques coins, mais on est des runneurs pas des géographes).
Les objectifs sont fixés, les plans d'entraînements sont lancés : le Crew Jolie Foulée est bien décidé à ne pas finir dernier. Reste plus qu'à préparer les cris de guerre et une stratégie « coups bas et autres sournoiseries » en cas d'urgence. On vous l'a dit, la Team féminine de Jolie Foulée est prête à tout.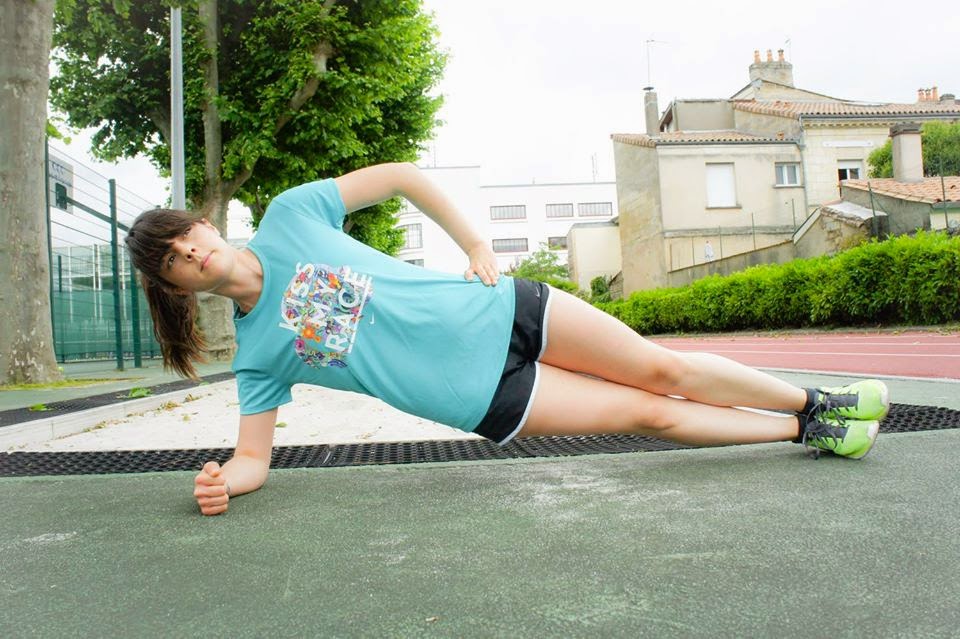 Samedi dernier s'est tenue l'édition londonienne de We Own The Night. Les Jolie Foulée girls ont suivi attentivement les résultats de leurs petites camarades. Plus que 4 semaines avant le début des hostilités! C'est d'ailleurs aujourd'hui que s'ouvre la première semaine des séances d'entraînements organisées par Nike spécialement pour la préparation des coureuses de We Own the Night. À cette occasion, on a (re)découvert le tee-shirt officiel de la course et Julie, la petite veinarde, a même pu crâner avec lors de ses entraînements !
Designé par la créatrice anglaise Holly Fulton, le tee-shirt est à l'image de ses collections, coloré, électrique et graphique. Une coupe parfaite, une matière Dri-fit qui évacue correctement la transpiration, un look canon et une punchline motivante : pas de doute, tout y est pour tomber les chronos le jour J !