Salomon, c'est cette petite marque Française fondée par Georges Salomon en 1947 à Annecy, aujourd'hui NUMERO UNO ALL OVER EL MUNDO dans le Trail Running.
Le Team Salomon Trail n'est pas composée de pinpins de la course à pied. Du lourd de chez lourd comme Kiki Jornet ou notre ami picole François d'Haene.
Avec tout ça on pourrait croire que la marque est essentiellement destinée aux purs core runners, aux compétiteurs 5 étoiles ou à la quinquagénaire qui veut se mettre à la course dans les bois. Mais les ambitions de Salomon ne s'arrêtent pas là et la marque souhaite que ses produits soient aussi portés sur les sentiers de goudron des grandes villes avec une offre plus « Lifestyle »
On vous propose une petite sélection qui sera parfaite pour manger une brioche aux pralines de chez Jocteur le long du rhône.
1 – SALOMON & BROKEN ARM : S/LAB XT-4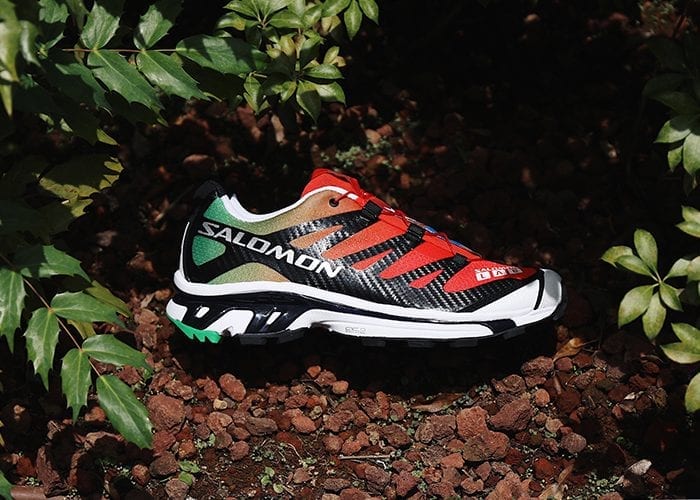 Le magasin  parisien The Broken Arm où les vendeurs en jupe portent des Speed Cross de chez Salomon est le premier store à avoir collaboré avec la marque d'Annecy. Ils ont fortement participé à installer les silhouettes trail dans la mode. Ce n'est pas un « coup d'un soir » entre Salomon et Broken Arm; plusieurs crus se sont succédés sur la ligne S/LAB de Salomon. La troisième paire de cette association est une XT-4 avec un coloris gradient qui va du vert au rouge-orangé. La paire est remplie de techno : Semelle extérieure Contragrip, semelle de propreté Ortholite et un châssis 3D au niveau du talon.
La Salomon The Broken Arm S/LAB XT-4 est la plus accessible de notre sélection et elle est disponible chez Distance Lyon pour 190€ (Il reste encore 2 ou 3 tailles)
2 – SALOMON & BORIS BIDJAN SABERI : SPEED CROSS 4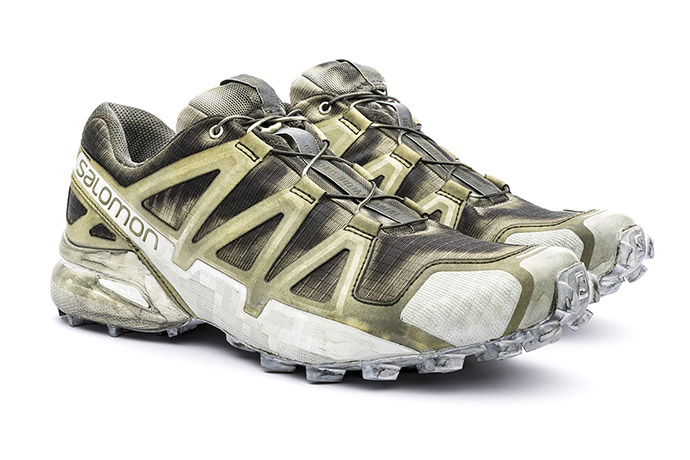 Boris Bidjan est un créateur allemand qui fait un sweat noir 100% coton à 864 euros et un tshirt blanc toujours en coton à 200 boules.
Le créateur a aussi une baguette magique pour faire passer le prix d'une Salomon Speed Cross de 130€ à 800€.
La Salomon par Boris Bidjan Saberi Speed Cross 4 est disponible chez Farfetch ATTENTION LE TARO FAIT PEUR !!
3 – SALOMON & MARINE SERRE : MESH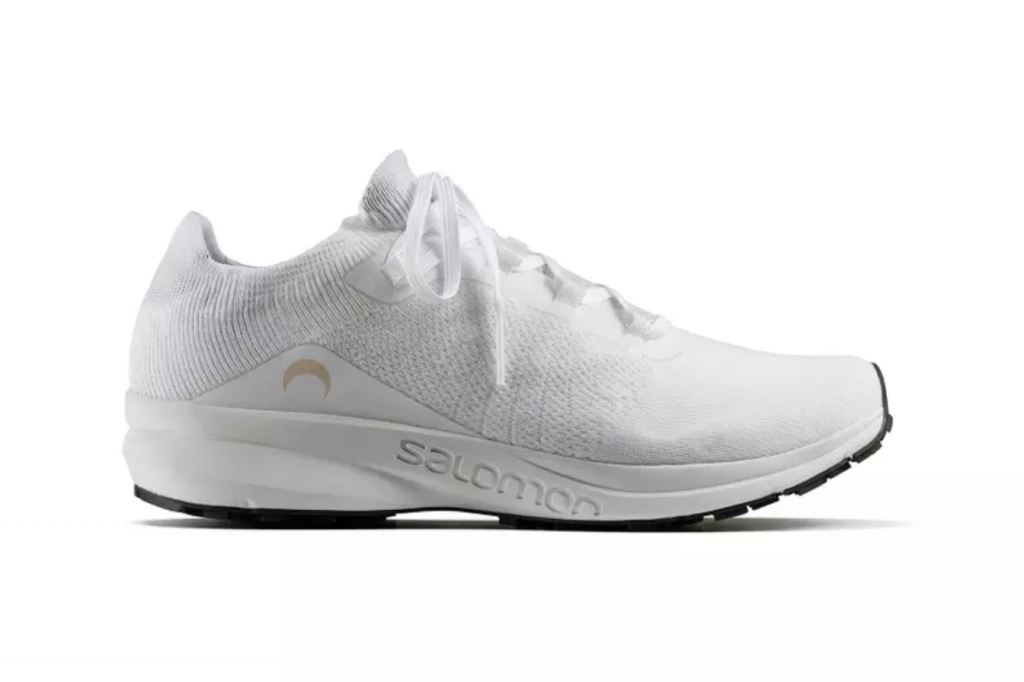 Le programme « Mesh » fut dans un 1er temps lancé dans les plus gros mags spécialistes Trail Running de France. « Mesh » c'est un programme ID de luxe te proposant de composer ta pompe de A à Z. Marine Serre jeune créatrice française et lauréate du prix LVMH en 2017 a le droit à sa collaboration pour la rentrée des classes.
La Salomon par Marine Serre mesh est très très limitée (50 paires) et introuvable.