C'est un privilège, une chance que beaucoup de fans de sport ou d'amateurs de chaussures aimeraient avoir, il y a quelques jours, nous avons eu le plaisir d'être accueillis par les équipes Adidas au sein de leur quartier général à Herzogenaurach (première et dernière fois qu'on l'écrit en entier).
Si notre visite était motivée par le lancement de l'Ultra Boost Uncaged et la possibilité d'interviewer son créateur Ben Herath, la marque aux trois bandes en a profité pour nous en mettre plein les yeux.
Accueillis par la statue d'Adolf Dassler, bel homme. On ne va pas vous refaire l'histoire d'Adi et de son frérot, si vous n'êtes pas au courant, renseignez vous bordel. Nous avons ensuite exploré les lieux où se conserve et s'écrit l'histoire de la marque au trèfle.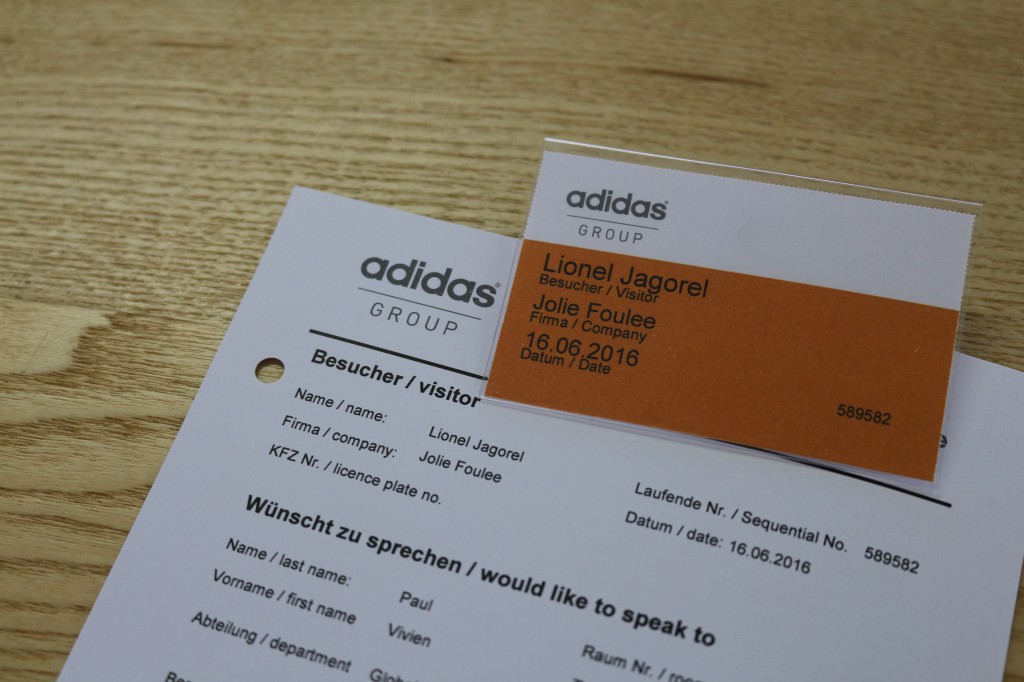 ADIDAS WALK OF FAME
Notre guide, Javier, nous mène au « Adidas Walk of Fame », on entre et découvre quelques pièces mythiques Adidas. On commence avec l'une des premières pointes Adidas, appelée Titan. Un jour de grand soleil, Adolf était tellement impatient de tester son adhérence, il a acheté de la lessive qu'il a balancé sur la piste avec de l'eau afin de créer des conditions difficiles. Une anecdote qui prouve à quel point le mec était vénère. On nous explique la volonté de la marque allemande de s'engager à aller plus loin que créer de simples équipements de sport et son désir de casser les codes comme ce fut le cas pour les maillots féminins de l'équipe d'Angleterre d'athlétisme créées par la modeuse Stella McCartney pour les JO de Londres 2012. Puis nous arrivons dans un sanctuaire, un petit bunker éclairé par trois longues bandes lumineuses, au centre duquel se trouve le petit bureau où tout a commencé, cet établi où Adi a créé ses premiers souliers, moment intense de recueillement, chacun sa religion.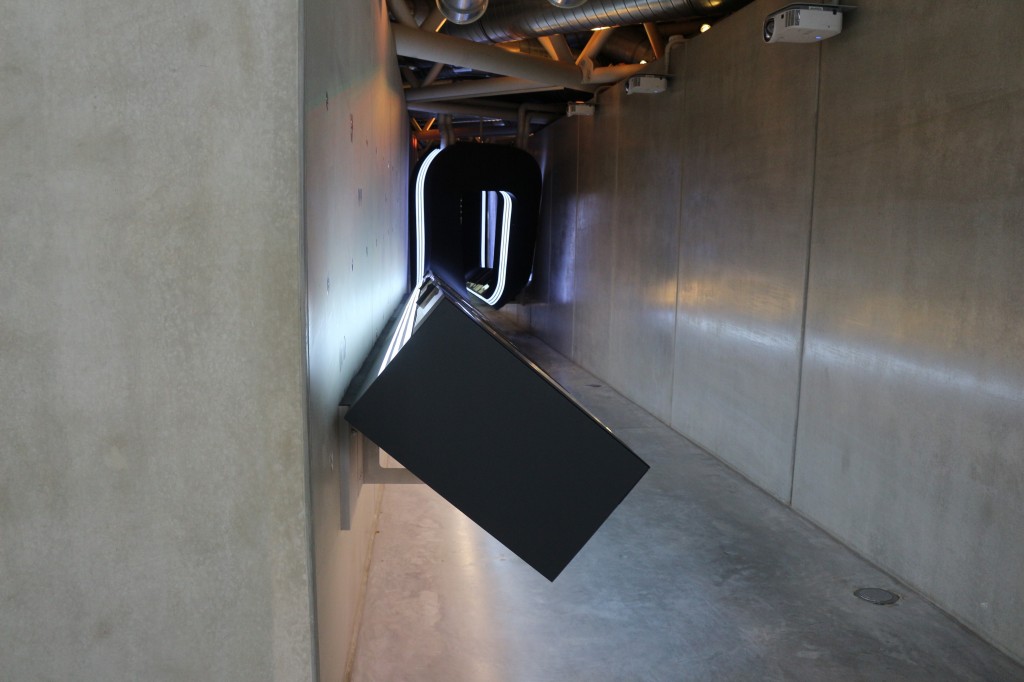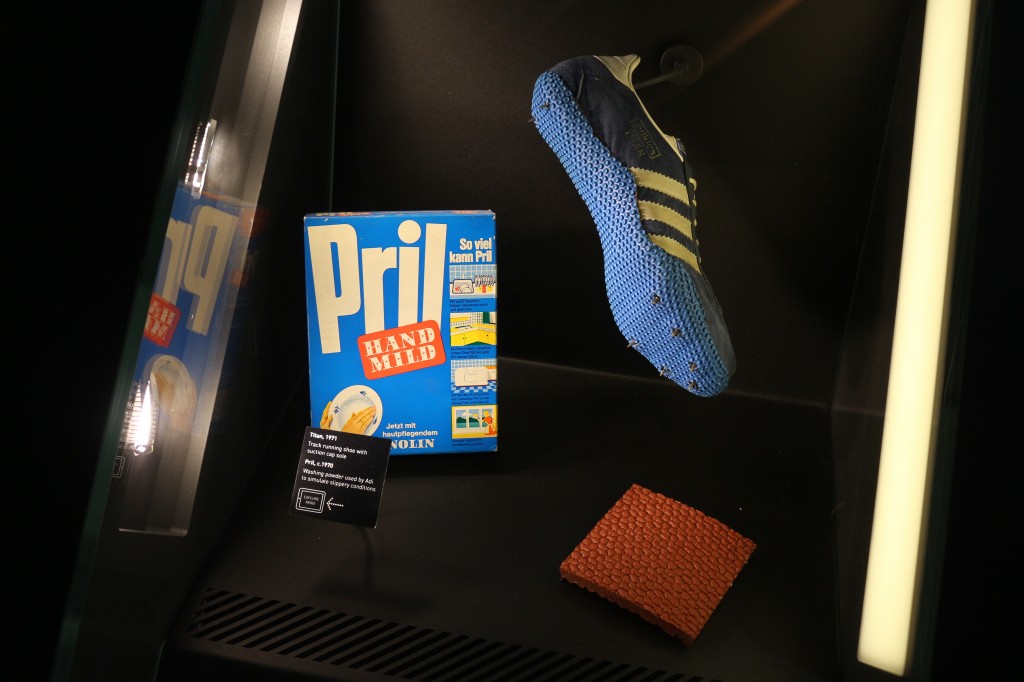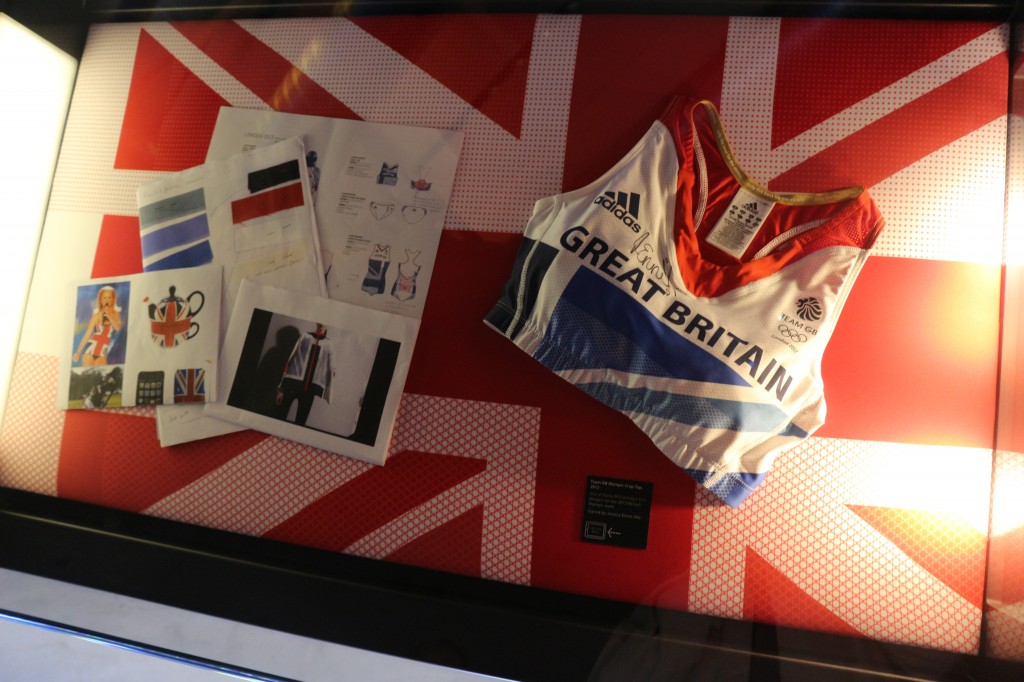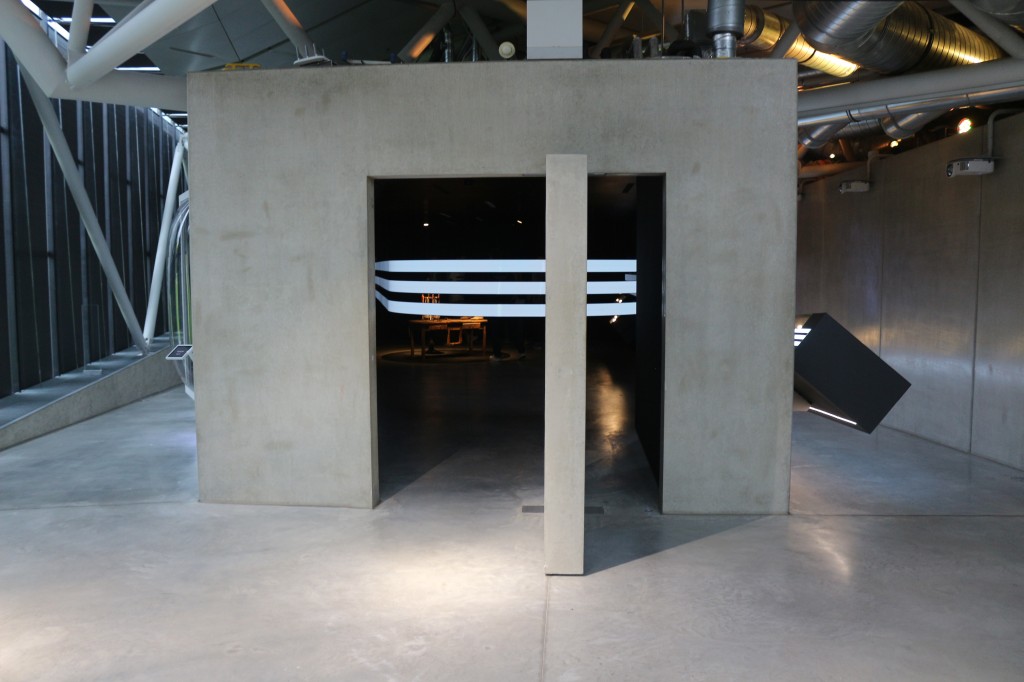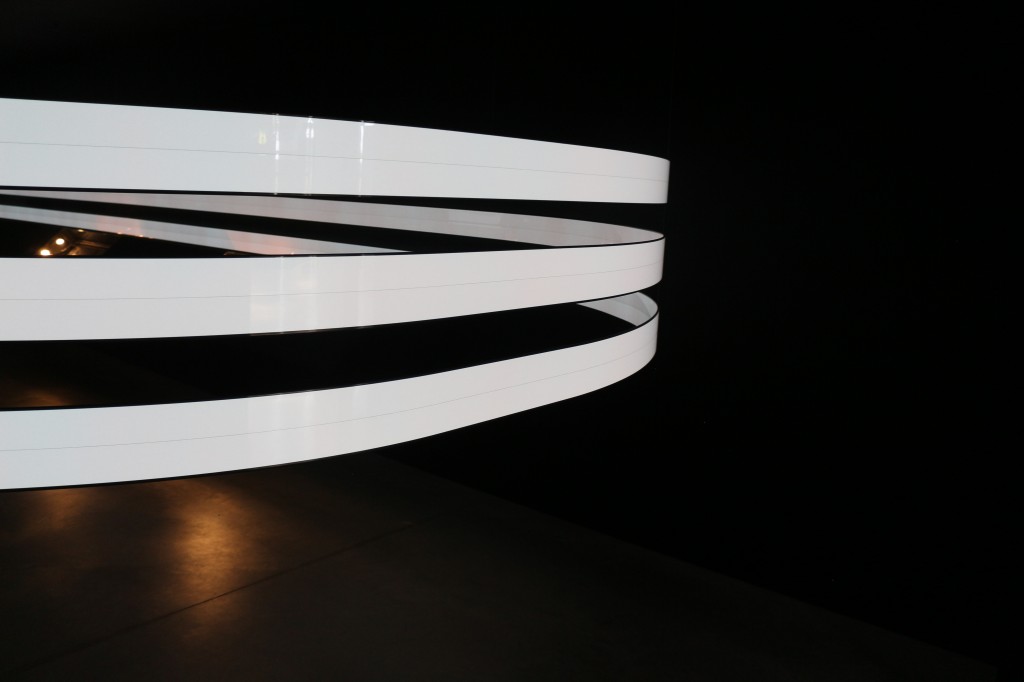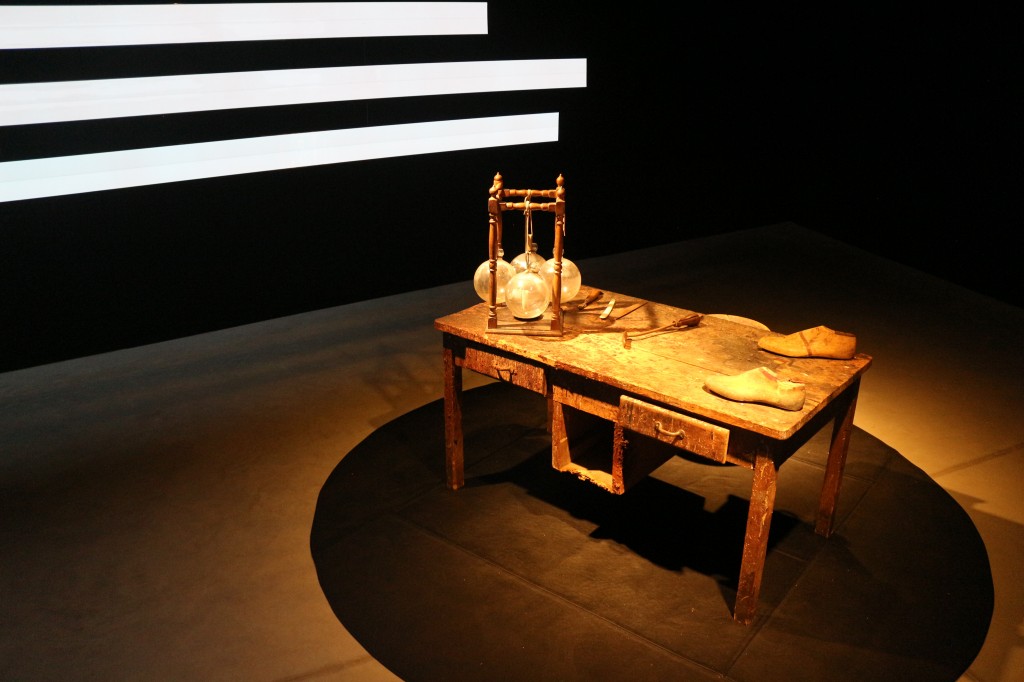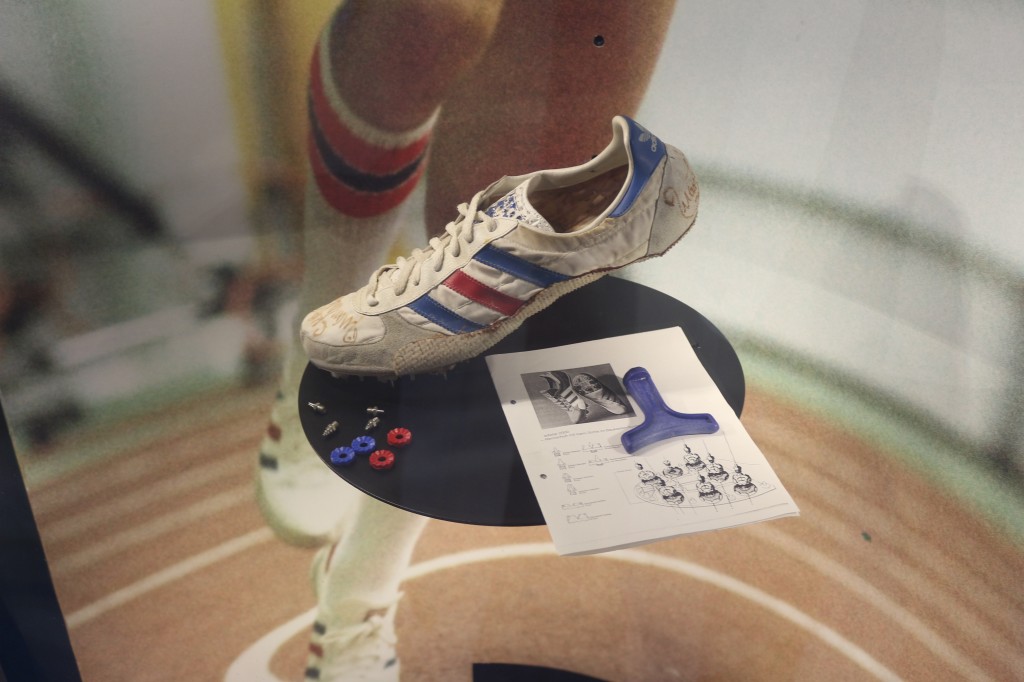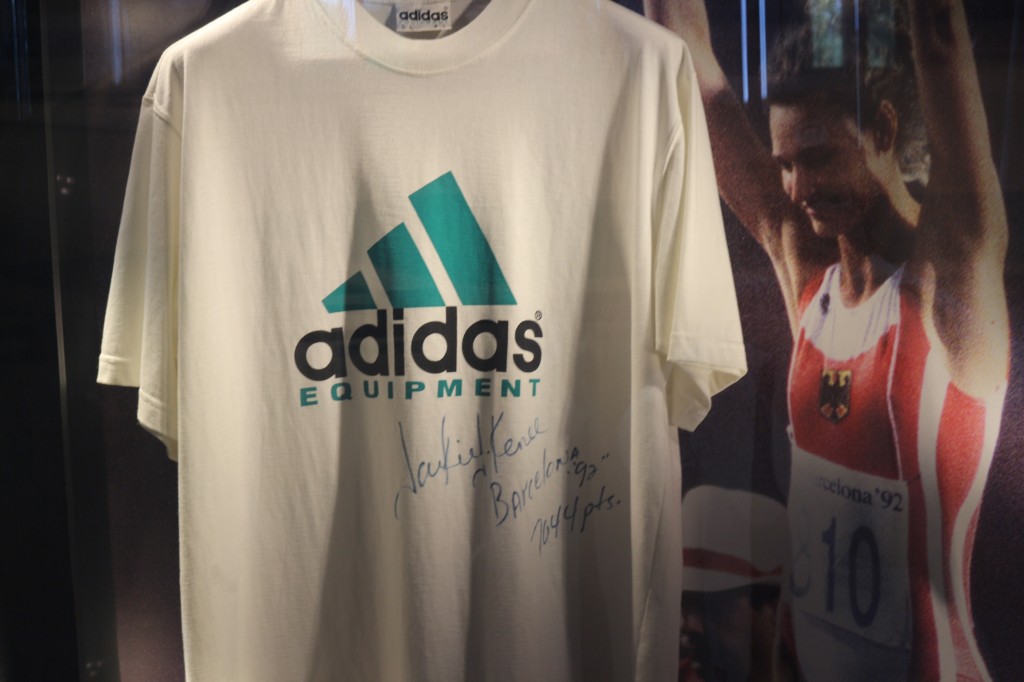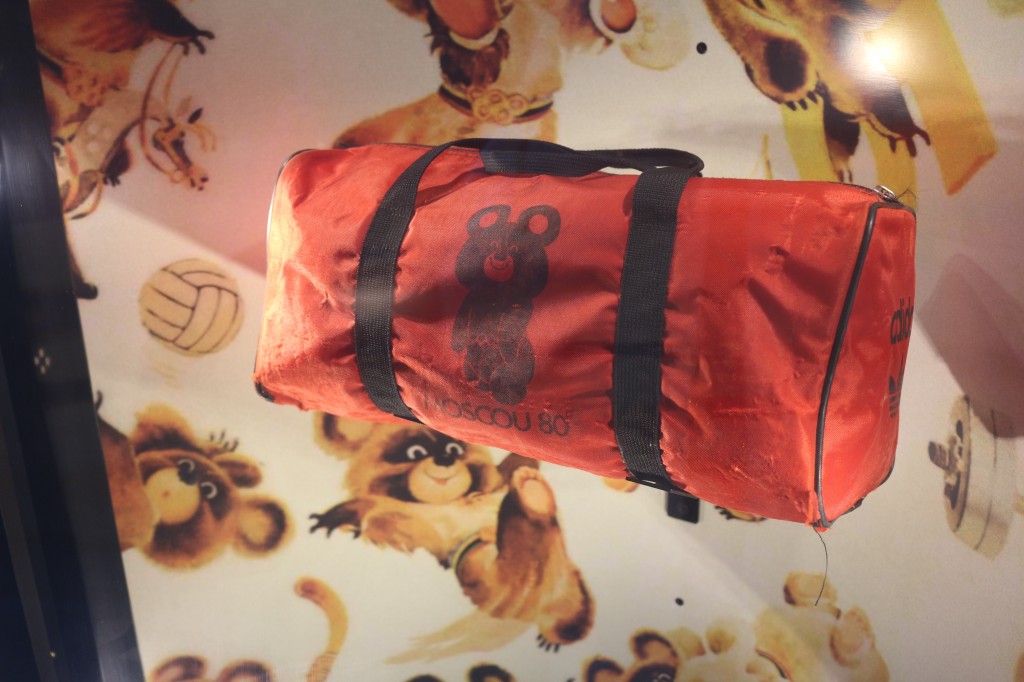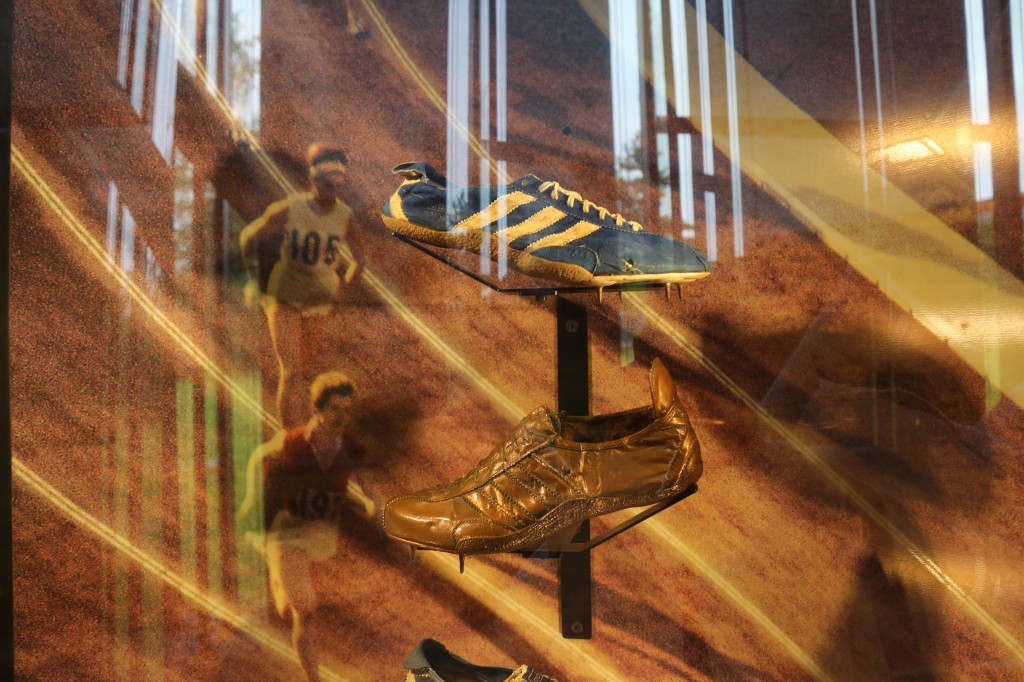 ADIDAS ARCHIVES
Prononcez « arkivz », c'est dans le bâtiment appelé « lacets » où se trouvent les bureaux des designers et le service R&D d'Adidas que se poursuit notre visite. Les archives sont un endroit assez fou puisqu'elles rassemblent les paires, les accessoires et les vêtements les plus emblématiques de la marque. Notre guide nous avoue qu'il est évidemment impossible de conserver l'ensemble des pièces Adidas alors il se concentre sur celles qui ont une histoire et celles qui ont marqué le sport. Après avoir enfilé un petit gant, le responsable des archives a sa petite idée pour faire plaisir aux runners que nous sommes. Il sort d'une des nombreuses boites blanches une paire d'Adios Boost, mais ce n'est pas n'importe laquelle. On peut lire dessus  » Kimetto, 2:02:57 « , il nous explique alors que c'est la chaussure avec laquelle Dennis Kimetto a battu le record du monde de marathon et qu'on peut encore renifler l'odeur du bitume berlinois sur la semelle. On se balade entre le rayonnage et avant de partir, Manuel sort d'un sac plastique tout pourri le dernier joujou qu'il a reçu pour sa collection, il s'agit des shoes avec lesquelles Djokovic a remporté Rolland Garros 2016, rouges de terre battue.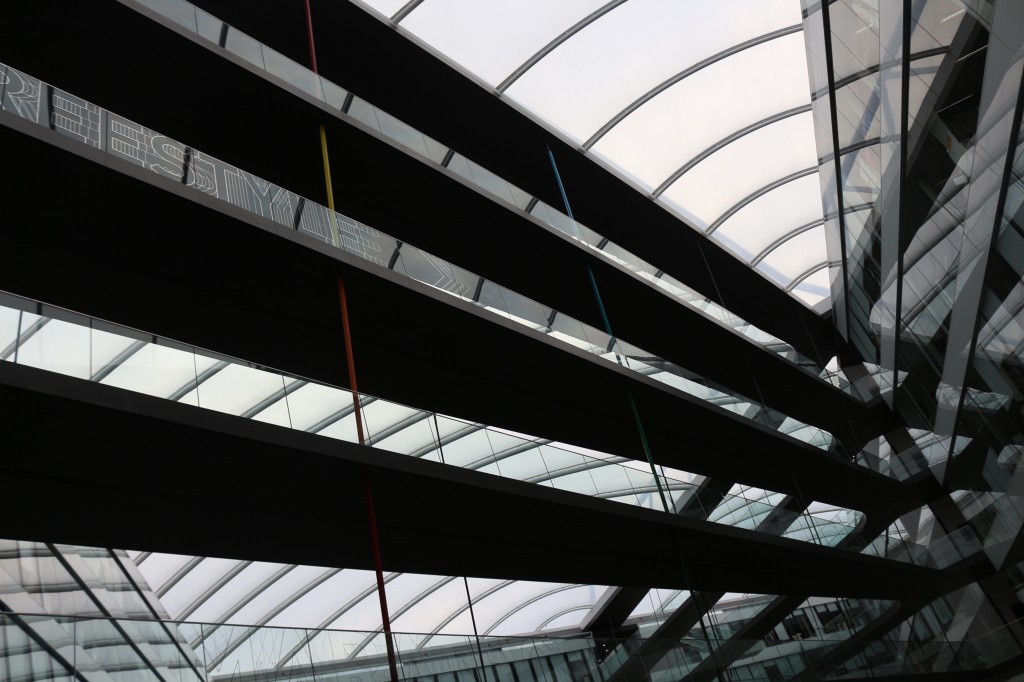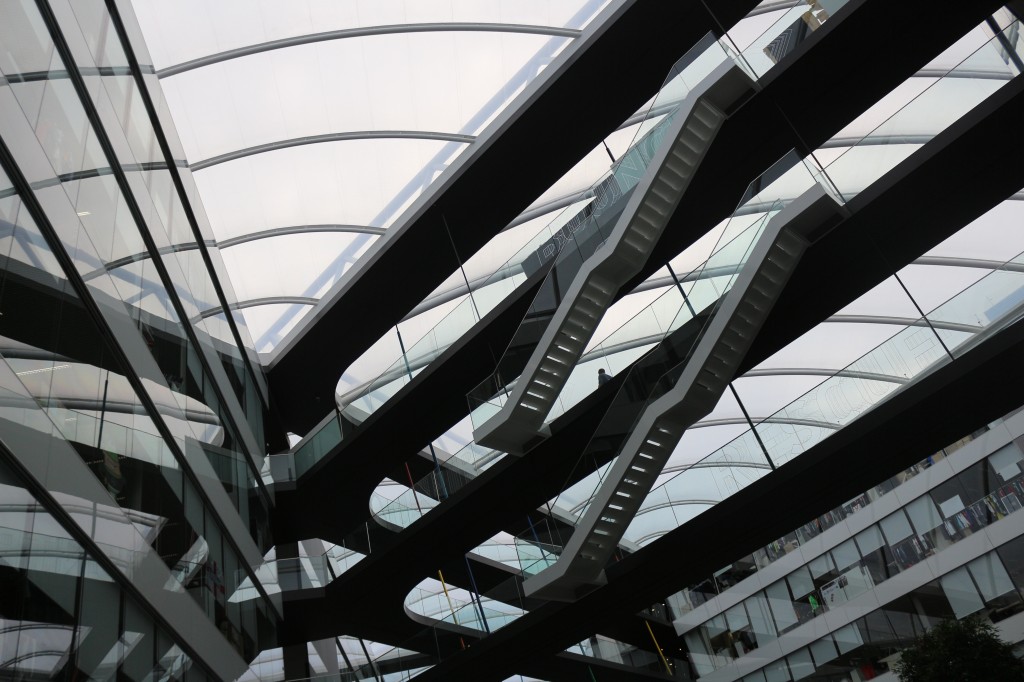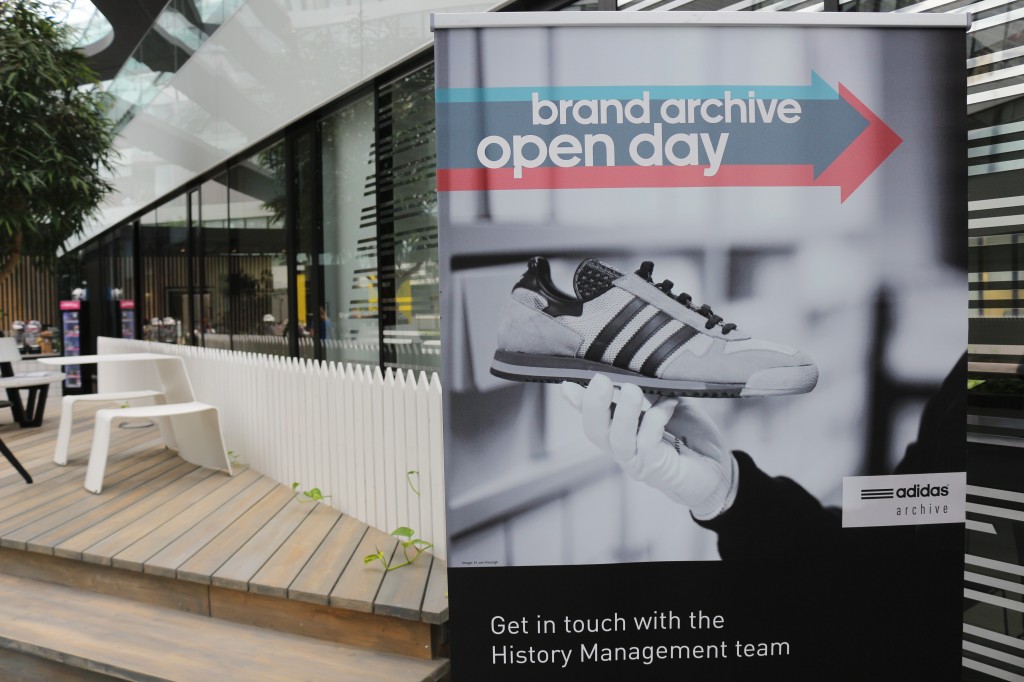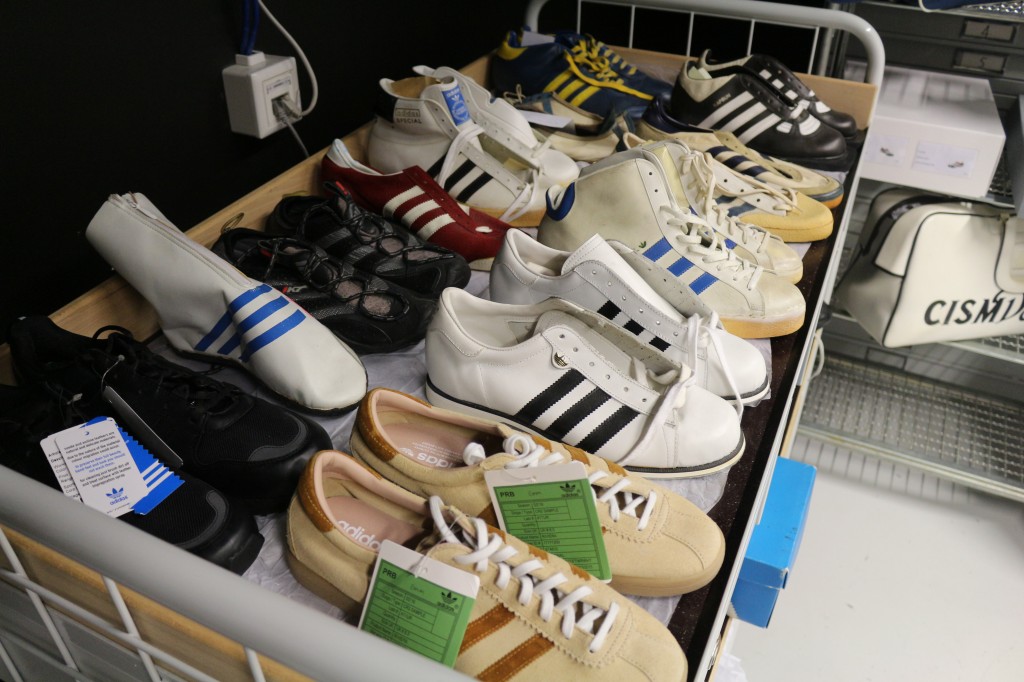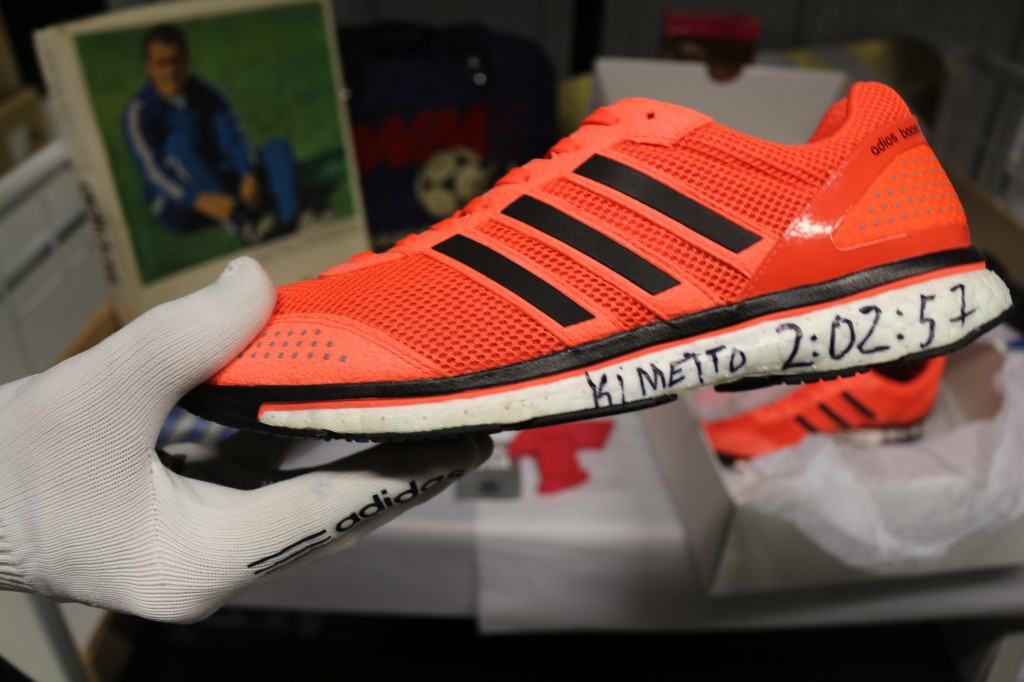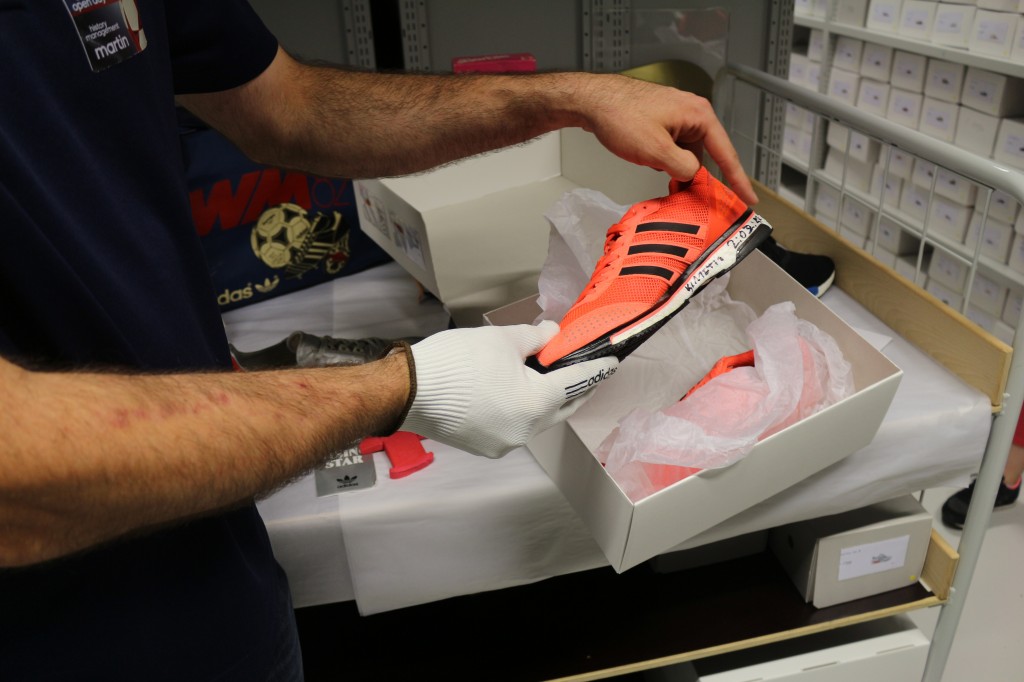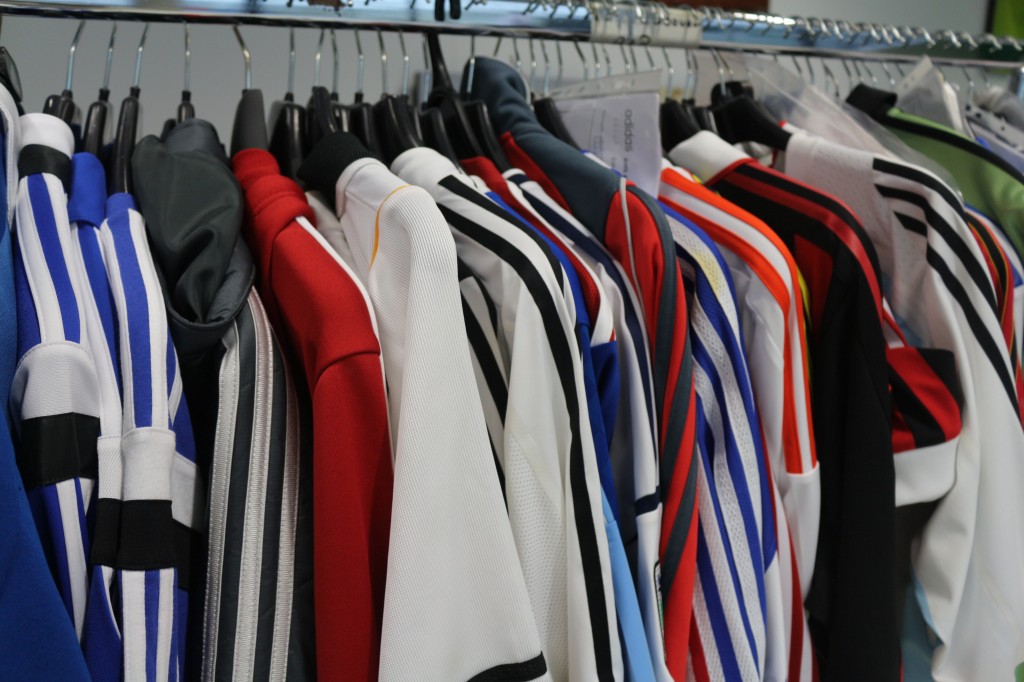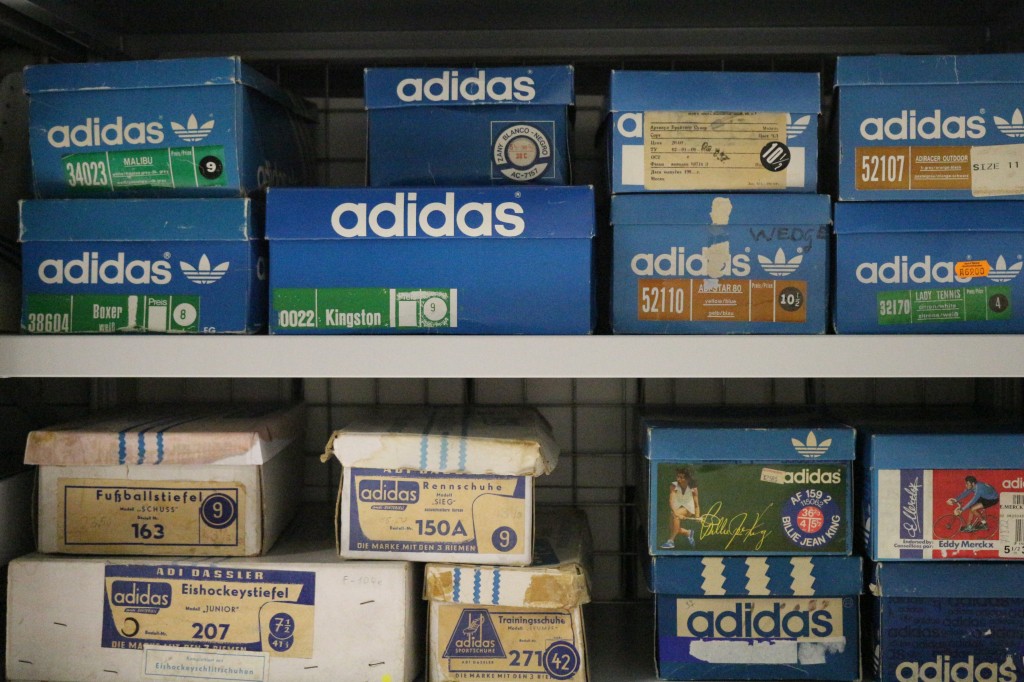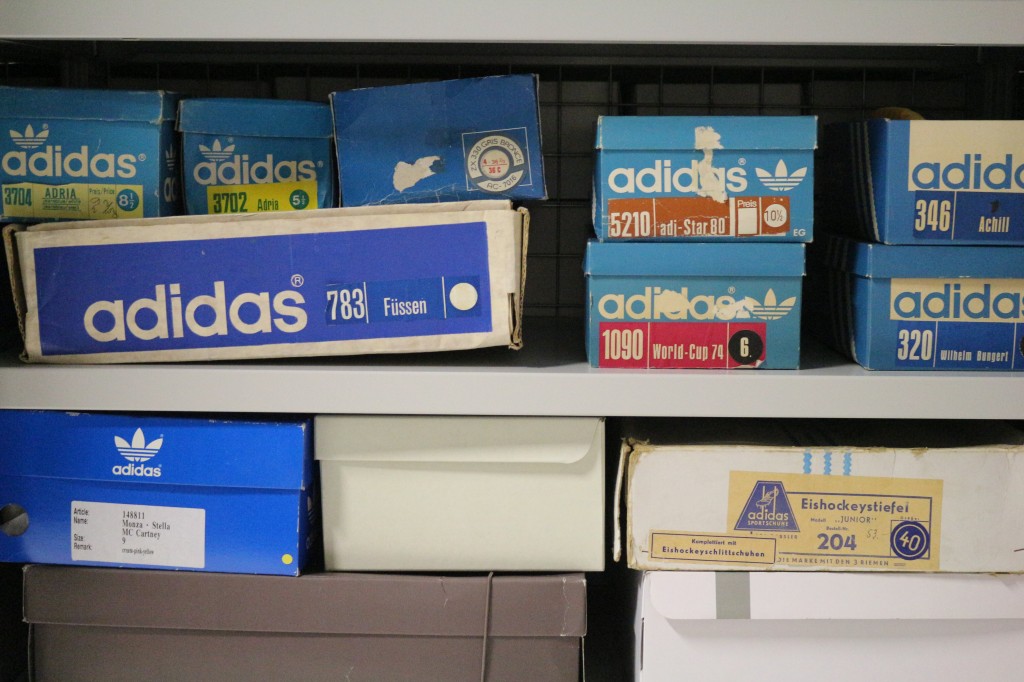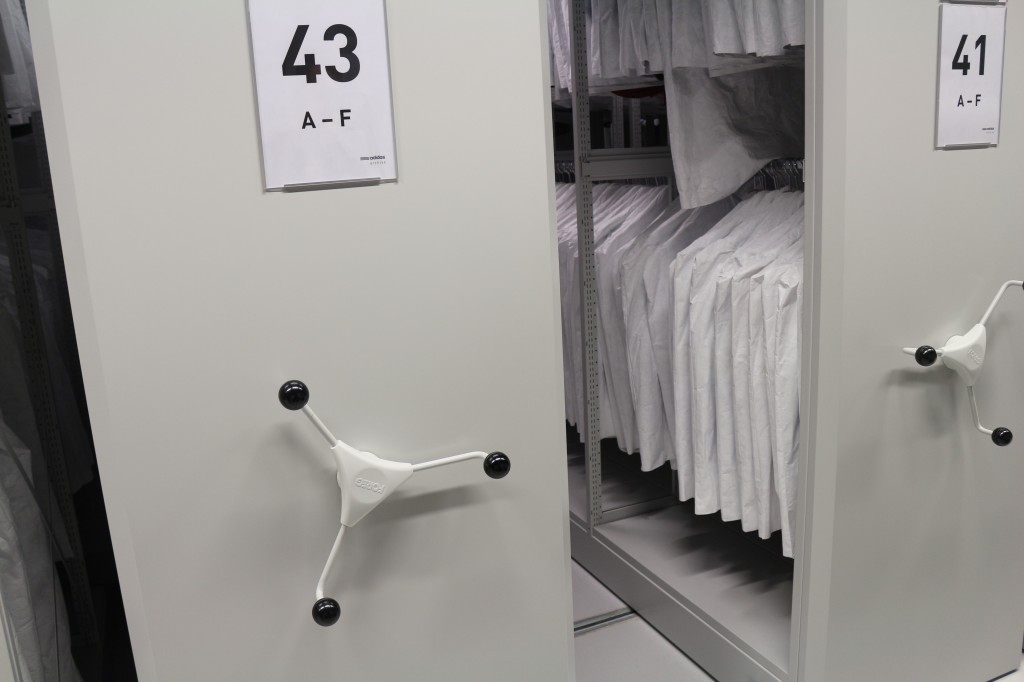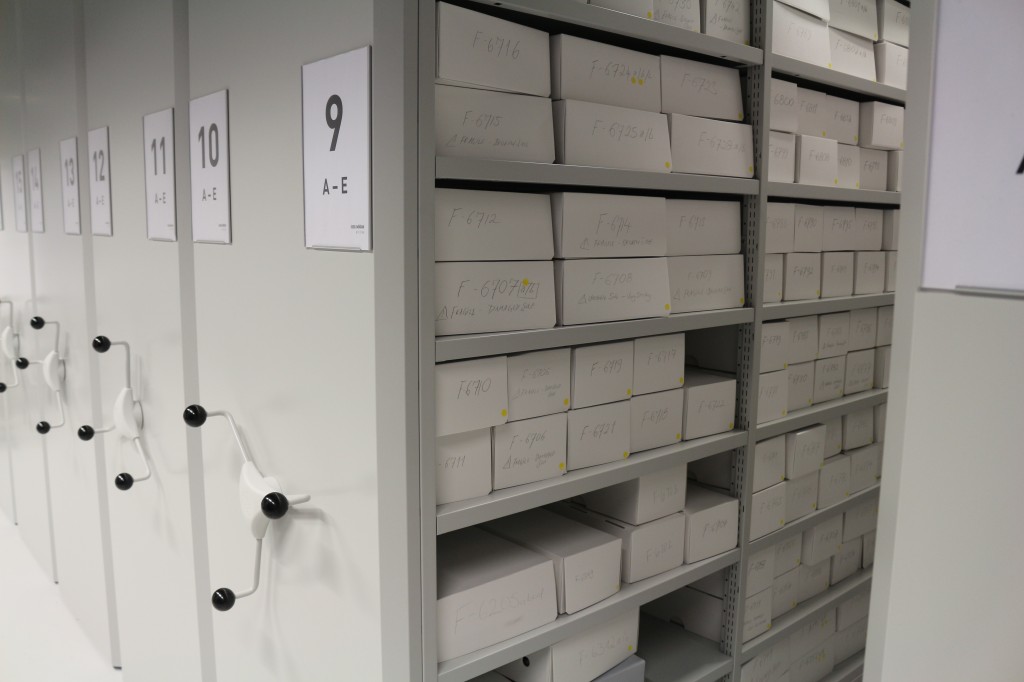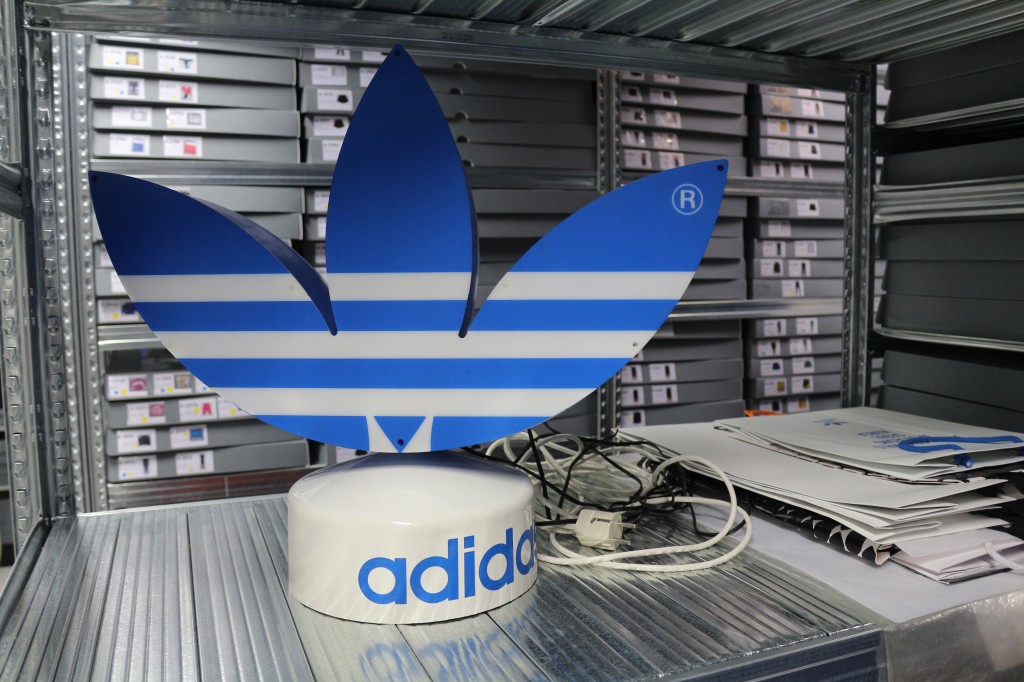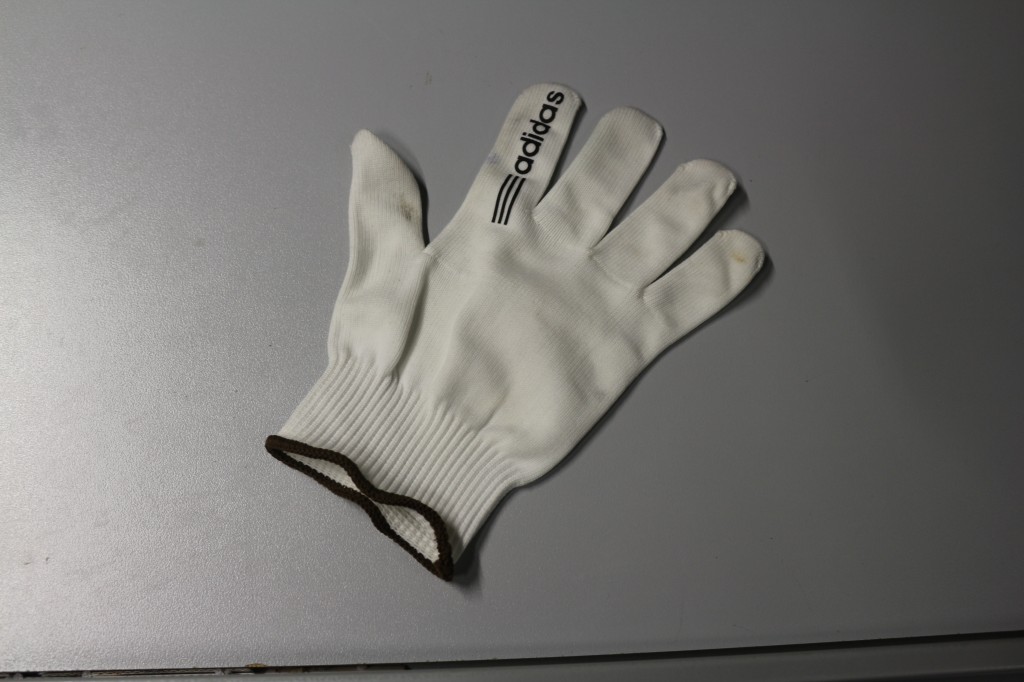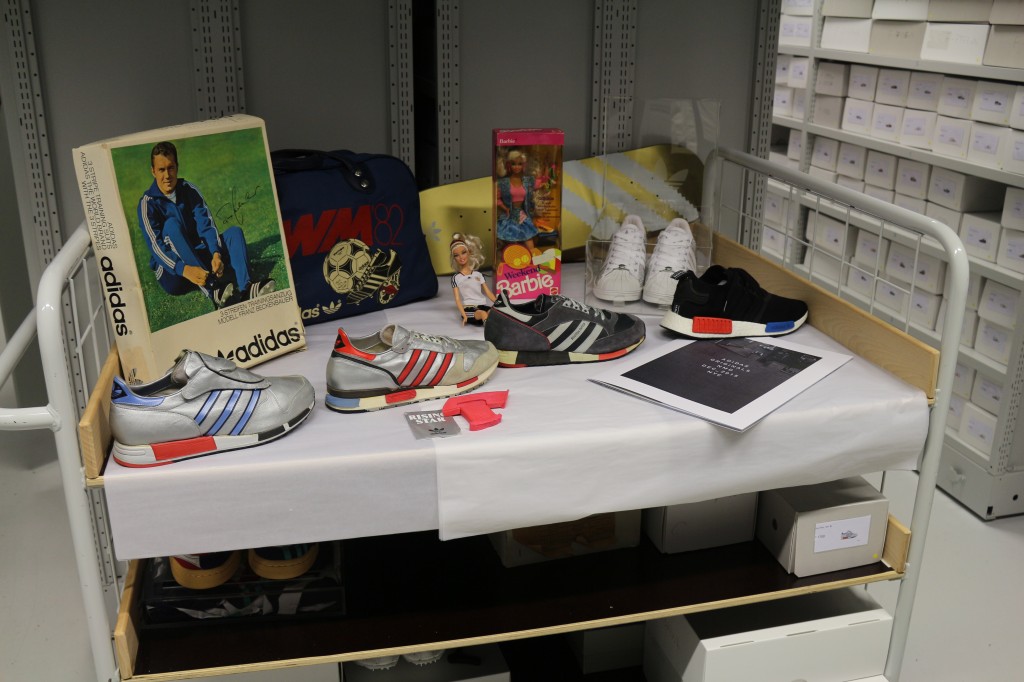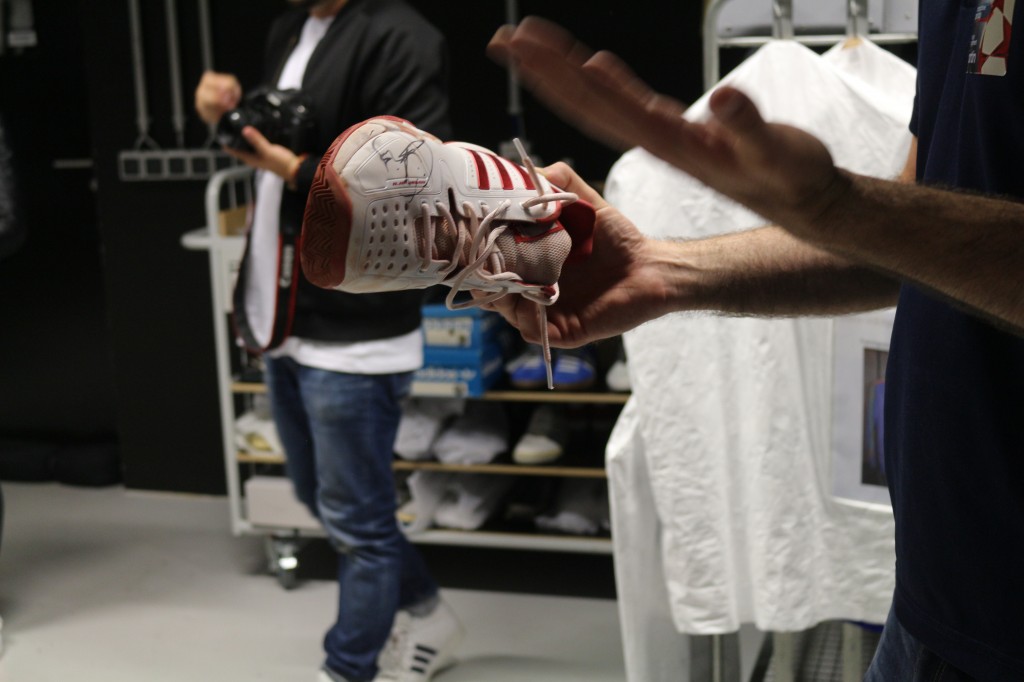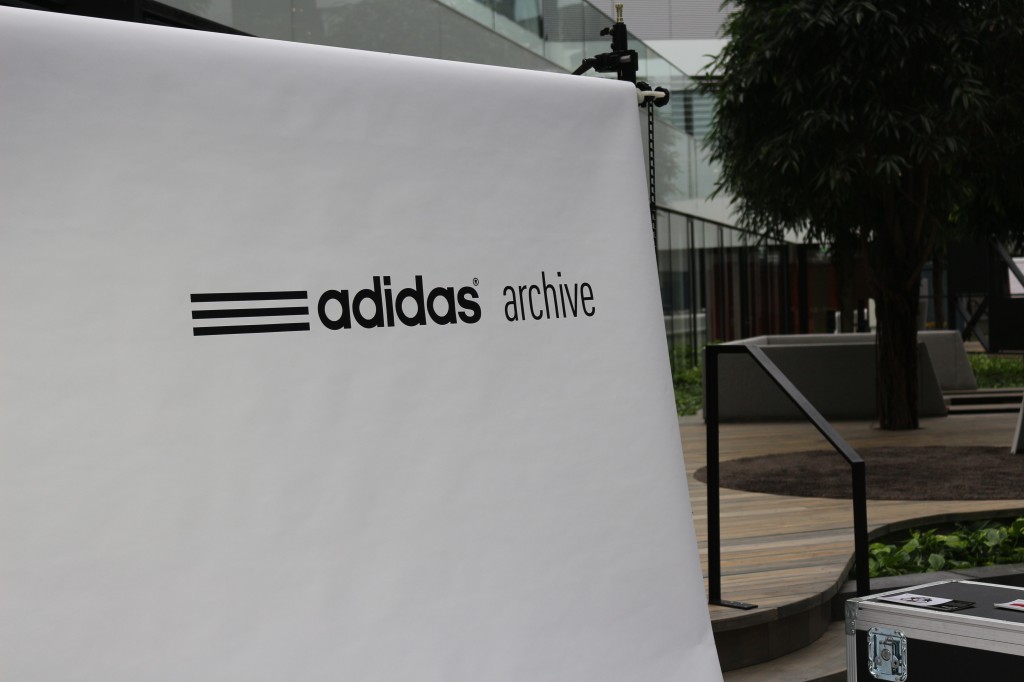 ADIDAS FUTURE LAB
Comme son nom l'indique, c'est dans ce laboratoire très bien gardé que se prépare le futur de la marque teutonne. Les ingénieurs / geeks disposent de joujoux très pointus pour développer des produits toujours plus performants. Le directeur du lab nous a expliqué qu'Adidas n'avait rien à envier à d'autres entreprises allemandes telles que BASF ou les puissantes marques automobiles allemandes en termes de R&D et d'équipement scientifique. On trouve notamment dans ce grand hangar une pièce dans laquelle il est possible de recréer n'importe quelles conditions climatiques ou encore une machine capable de tirer des coups francs avec plus de précisions que Juninho ou Dimitri Payet. Ainsi, pour développer la très récente Ultra Boost Uncaged, les équipes du lab ont analysé les déformations du pied au moment de l'impact au sol. Ils ont pris en compte ces paramètres pour mettre au point un chausson capable de suivre les mouvements du pied.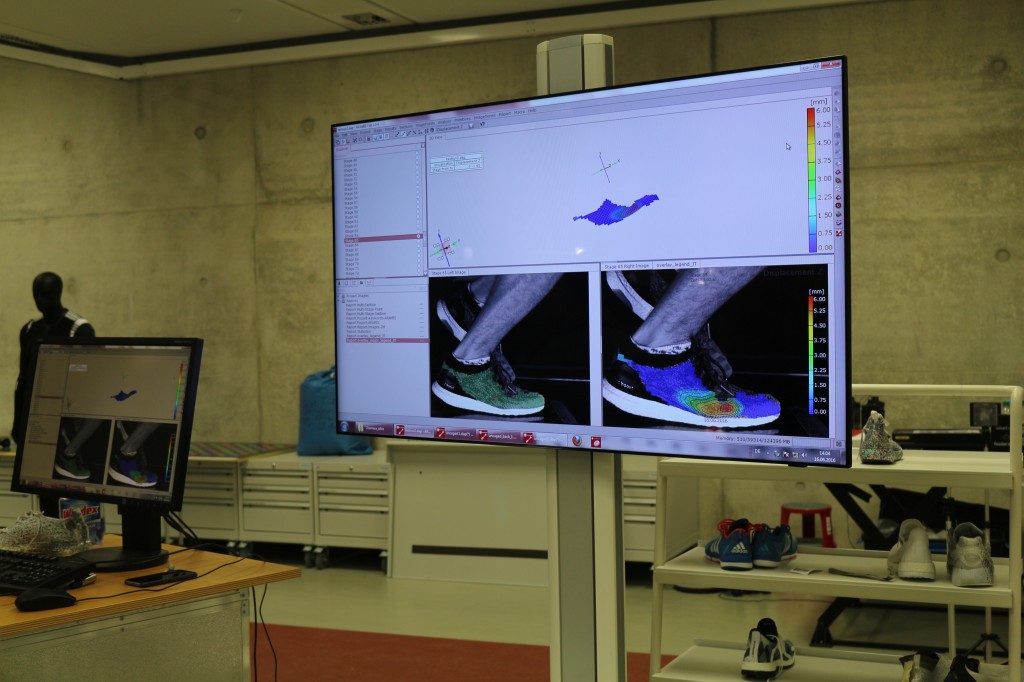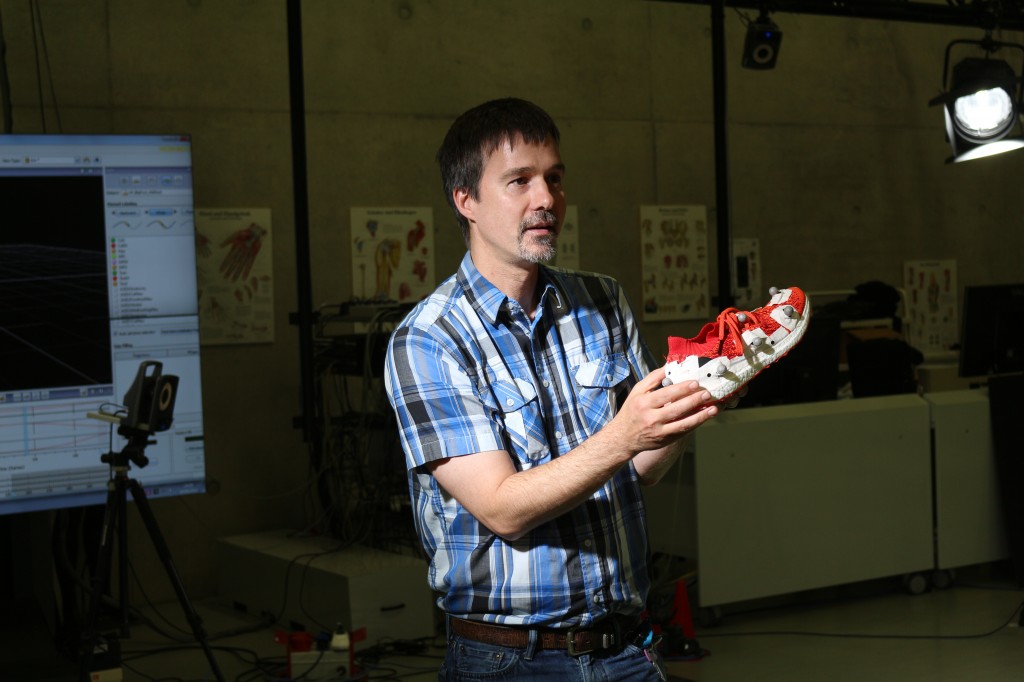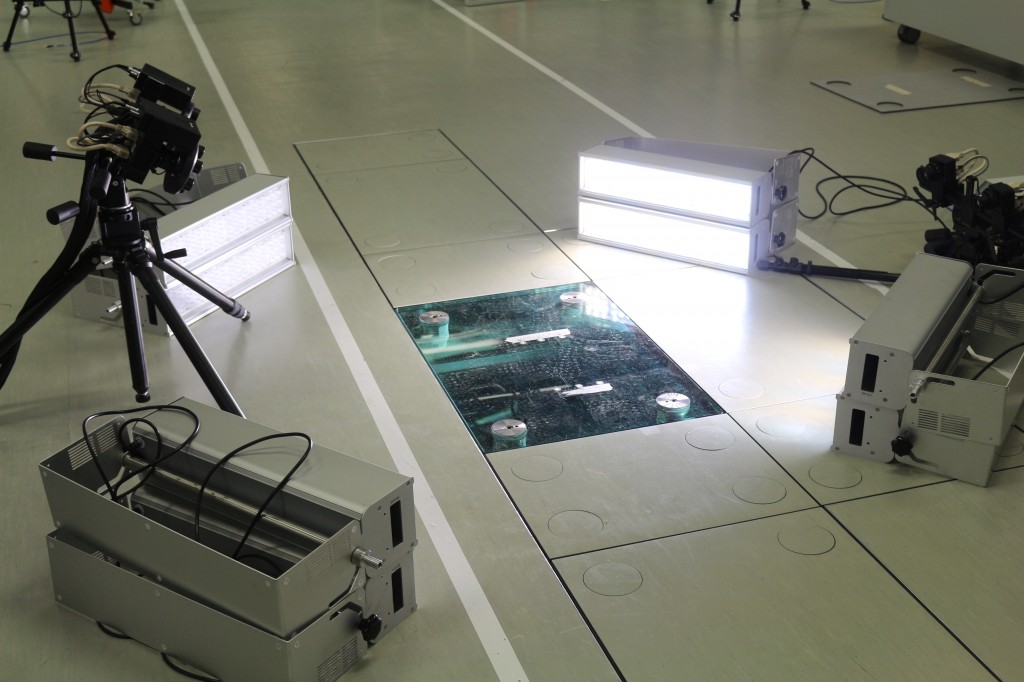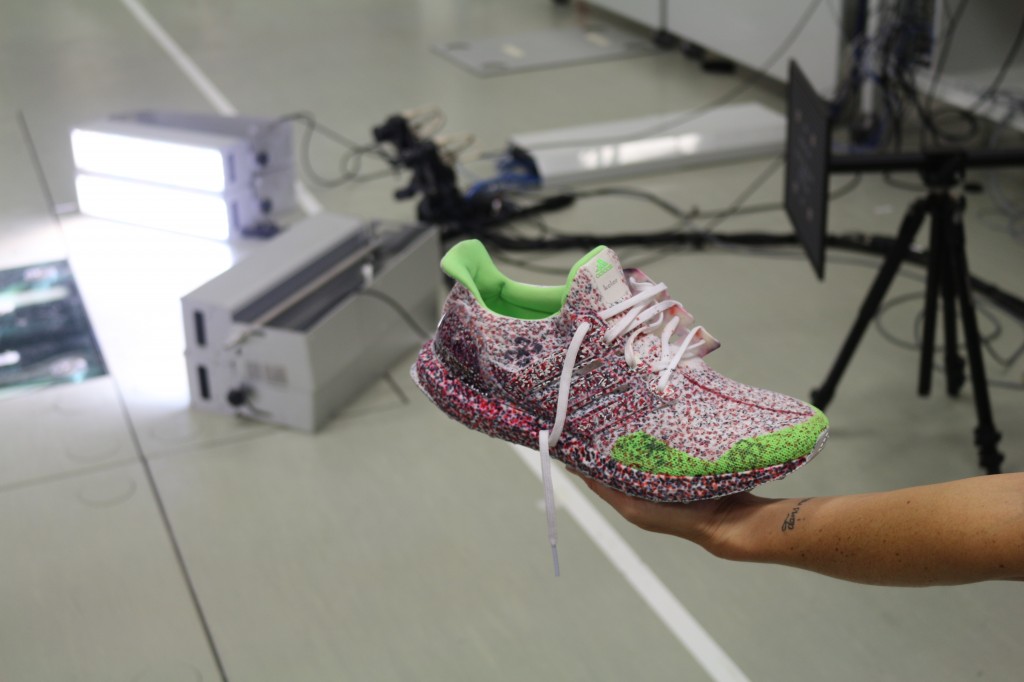 On a donc eu droit à une grosse démonstration de force de la part d'Adidas. Un voyage digne de Charlie et la chocolaterie pour les fans de sport / chaussures / course à pied que nous sommes. La longue histoire de la marque et les moyens mis au service de la performance à Herzo sont impressionnants. On essayera de pas trop y penser quand on commettra le sacrilège de courir un 10K en plus de 45 minutes avec une Adios, pas sûr que ça fasse plaisir à Adolf Dassler !