New Balance vient d'ouvrir un bar à Londres, The Runaway Pub, où la bière se paye en miles, bloody brillant !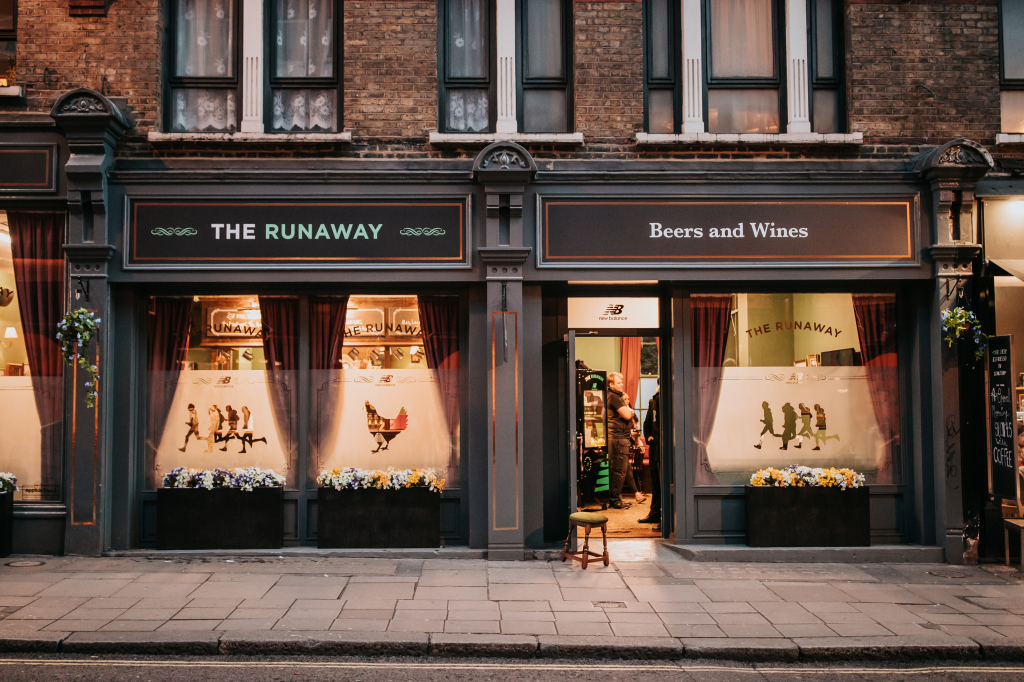 A deux mois du coup de départ du London Marathon, New Balance, sponsor officiel, s'est associé à l'application Strava pour « encourager les coureurs dans leur préparation » parce que « le marathon c'est bien plus que 26.2 miles c'est 120 jours d'étirements, de course à pied, d'entrainement et de dépassement de soi ». Et, c'est vrai, quoi de mieux que de la bière pour se surpasser ?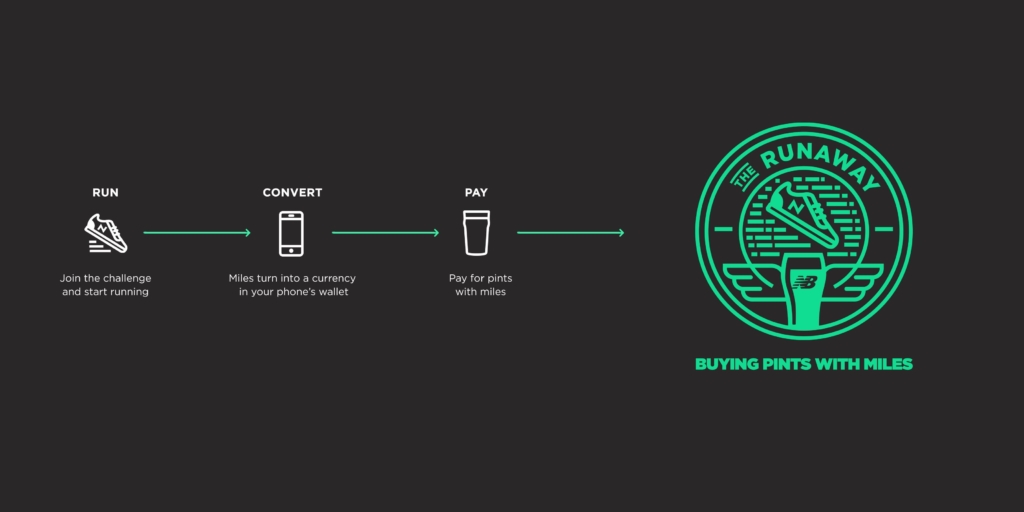 Les règles sont simples, il suffit de s'abonner au challenge The RUNAWAY from New Balance sur votre compte Strava et de courir 40 miles entre le 28 février et le 3 mars 2019. Vous avez donc encore 2 semaines pour télécharger l'appli, monter dans votre voiture, démarrer une activité course à pied sur Strava, faire un road trip de 40 miles et puis vous rendre au 64-68 Charing Cross Road à Londres pour réclamer votre dû.
40 Miles = 3 pintes / 20 Miles = 2 pintes …
On voudrait tout de même souligner que normalement dans un bar, plus on commande en quantité de la bière moins le prix au litre est censé être cher (c'est pas pour rien qu'on a passé nos années Lycée à boire des girafes, hein). Mais là, vu les tarifs du Runaway Pub, pas besoin d'avoir fait spé maths pour comprendre qu'il vaut mieux créer 2 comptes Strava et courir 2 fois 20 Miles que de faire 40 miles.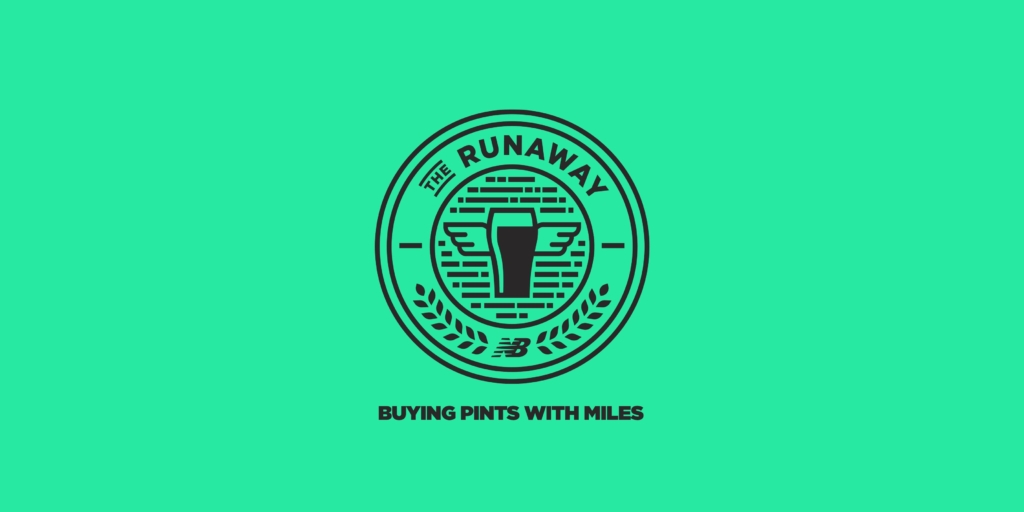 Coup de pub ou Pub cool, à vous d'en décider, nous on trouve que l'idée mérite un prix Nobel. Quoiqu'en dise cette saleté de loi Evin, alcool et sport font très bon ménage et sont les 2 mamelles du bonheur !